50 MILES!
In five days, I will be riding in my first official cycling event,
Venus de Miles
, covering 61 miles on the north side of Chicago. I'm rather excited for this! It's just over a year since I seriously started cycling. It was a slow start last summer, as I prepared to tackle 16 miles in
my sprint triathlon
. I've come so far since then! Like any sport in the beginning, it's a lot of fun to see yourself progress quickly. Putting it into a running perspective...
Venus de Miles
is the equivalent to what the first 13.1 meant to my running. The distance is long enough to intimidate. I can't just wing it - which meant a wee bit of training was required. It's been an enjoyable journey and now I'm utterly hooked on cycling.
I must admit that after
my last long ride
of 44 miles, I was a little weary about my capability to go the distance. It really hurt at the end and I was sore for days after. Then... this past Sunday, I set out on
Her Royal Majesty
(my bike's name) with little expectations. I had done a
long run of 10 miles
the day before and wasn't sure what my legs had in them. I set off on an unknown route since I was visiting my parents in Wisconsin. I had only one objective... to get to Lake Winnebago in Oshkosh and enjoy some lakeside miles. Enjoy a change of scenery.
My parents house is in the country, so I had several miles to reach Omro, where I caught a long highway stretch (that I had scouted on our drive several days earlier). The quiet county road had smooth pavement and a wide shoulder. Perfect for biking! Unfortunately on the morning of my ride, I was heading straight into the wind on that stretch, so it was much tougher than expected.
Country views on my ride
As I got closer to the lake in Oshkosh, the wind grew stronger. But once I arrived, the view was worth the effort!
I took a brief stop to take in the gorgeous sights, the sound of water crashing in and the feel of the air. There was suddenly this heavy moisture in the air that reminded me so much of my days in Myrtle Beach. At this point, I was 20 miles into my ride, so I fueled up with half a Powerbar and some heavy pulls on my Nuun hydration.
I continued my ride along the lakeshore path and was stunned at how few runners there were out on this cool morning (mid 60's!). I saw a lot of walkers and cyclists, but not one runner. Isn't that odd?
When I reached the boat landing, I stopped to dip my tire in the lake. It's what cyclists do, right? This ride felt significant so I did...
At one point, the path came to a dead end and I was surrounded with water on all three sides of me, just a narrow strip of trail heading out into the lake. I had lived here for many of my younger years and yet never known about this place. Proof that one needs to always continue discovering!
I was feeling so good on the bike... legs, neck, shoulders, butt... everything was still going strong with very little discomfort. I decided then to stretch this ride to 50, so I took my time on the way home and turned off into a lot of rural neighborhoods on discovery missions. I passed Springbrook Bar, a popular stop on the snowmobiles from the lake, but I honestly had no idea how to reach it by land.
I took the "long way home" and it was worth every mile. I surprised myself this weekend. I proved to myself that
YES, I can get over this hump where "it hurts". I can go further, faster. It will get easier if I keep pursuing the goal.
I knocked out 50 miles on the bike like it was nothing. If not for time concerns, I would have gone even longer! I had little soreness during the ride or even the next day. I feel like I've turned the corner on my bike training... and am anxious
in a good way
for this weekend's
Venus de Miles
.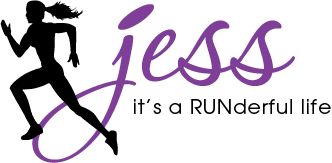 Follow my blog with Bloglovin