This past week started off so good. I was determined after seeing a -6lb drop on my weigh-in last Wednesday. I made it through Thanksgiving STRONG. UNWAVERING in the face of delicious food!!
And then Friday happened. I fell and twisted my ankle into a pretzel during a simple 2 mile race (but really it's the muscles thru my foot that hurt). The next day my whole foot was swollen up that I could hardly even walk. Let's just say it's been a pitiful week for me. There is no question that I'm an emotional eater. When I get injured and can't run, I get crabby, frustrated and weak. I turn to food. ugh.
I didn't track my food in the absence of exercise for 3 days... and boy, I can feel it. I'm not even facing the scale today. Will have to wait until next Wednesday for an update.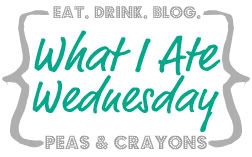 But I brought myself back to reality yesterday. Here's what I ate...
BREAKFAST: Vegetable Quiche Cups
These are an awesome punch of protein in the morning! I make a big batch at once, and then freeze. Only 50 calories each, they are a yummy and healthy way to start the morning.
RECIPE
1 pkg 10oz chopped spinach (thawed)
7 eggs
3/4 c. shredded cheese
1/4 c. chopped green peppers
1/4 c. chopped red peppers
4-6 drops of hot sauce
1/4 c. onion
3 slices turkey bacon (cooked and crumbled).
Cook spinach for 2 minutes in microwave and drain excess liquid. Mix all ingredients into a bowl. Scoop mixture into foil baking cups, sprayed lightly first with cooking spray. Bake 350˙ for 20 minutes. May freeze and reheat in microwave.
LUNCH: Taco Salad


SNACKS: banana, apple and granola bar
DINNER: Smart Ones meal, and I added in more broccoli and chicken.
LATE NIGHT OPPS!
It really wasn't even that good, but I was sulking as I iced my foot...
WEIGHT LOSS GOAL before Myrtle Beach Half Marathon on Feb. 18