Over the past year, I've become more selective in my running shoes.
Plantar Fasciitis
(PF) entered my world early in the fall and completely ruined my mojo. It's been a long emotional road getting back to my miles. I blame the onset of PF on my playing around with minimalist shoes last summer. I logged miles and miles without proper support and have paid the price. Lesson learned.
So now when a new pair of shoes arrive on my doorstep, I wear them around the house for a good hour, sport them on a trip to the grocery store or the kids' school. By then, it's usually quite clear whether I can run pain-free in them... or not. This week, I was tickled PINK when the new
Brooks Transcend
passed that initial test.
I could say that they were so comfortable that I forgot they were on my feet... but let's be real. I had flashy new pink running shoes. The only thing on my mind was
going for a run!
First and foremost
(for any lady runner that I know)
, these are killer looking shoes. The "diva pink" and "festival fuchsia" combination are super bright - especially against the white snow. Add in the reflective accents and it's pretty difficult to miss me coming in the
Transcends
. There is also a sky blue color option for women. For men, electric blue or coral orange are the choices.
The
Transcend
is classified as a
stability
shoe (replacing the Trance). Because of its revolutionary build, it may work for
neutral
runners as well. Unlike other stability shoes, there is no posting on the medial side. Instead, Brooks introduces
guide rails
for support and assistance in counteracting pronation. Rather than forcing control of the foot, it encourages the natural kinetics of the body, allowing your hips, knees and joints to move within their natural motion.
When I first slipped my foot into the
Transcend
, the most noticeable feature was the ultra-plush
cushioning
. In this new shoe build, Brooks introduces what they call Super DNA, offering 25% more cushioning than the normal BioMoGo DNA. This new cushioning adapts to your every stride. I like to think of it like the memory foam in my bed, cradling to the shape of my foot. As someone who suffers from PF, I'm always nervous on the fit of the arch. The
Transcend
offers a well-built arch support. As I tested out the shoe, my foot was extremely comfortable and I didn't experience any discomfort in the plantar area - during or after my run. The final test to that (if you suffer from PF) is how the arch feels the next morning. A-OK with these shoes!
When shoes boast extra-cushion, it typically means a heavier shoe. Not the case with the
Transcend
, which weighed in at 10.8oz on my ladies size 9's. By comparison, my normal shoes
(Asics GT2000)
are still lighter at 9.9oz, but I really didn't notice the difference until I weighed them on my scale. I did however, notice the difference in cushioning comfort. I'll be anxious to see how well (and long) the cushion holds up as I accrue miles in the
Transcend
. I like to get my money's worth out of running shoes, thus I try to push them over 300 miles. Some make it; others don't.
Typically when I test out a new pair of shoes, I go no more than 3 miles. My initial run in the
Transcend
was 6 miles... and I was
not
begging for a foot massage that evening either. That should speak margins on how I feel about the new Brooks release. Newly released this week, I highly suggest giving these babies a trial run... especially if you waiver on that line between stability and neutral like I do.
I won't copy/paste all the shoe specs, but if you're interested in all the details, check it out
here
.
Many happy runs...
and pain-free feet!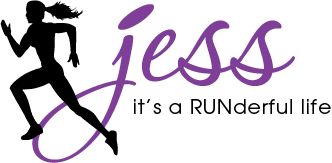 This pair of Brooks Transcend was provided to me by OnlineShoes.com.
The opinions expressed however are all Jess.