Yesterday was a slow start back to the routine... Hubby went back to work after a 12-day holiday and Little Girl returned to preschool after a 3 week break. When did Christmas break get to be so loooong?
Big Girl and I hit the gym. She hung out in child care while I warmed up on the treadmill with a quick 2 miles
(9:42 avg pace)
. When my swim lane opened up, we both jumped in for a pool workout. Alternating laps seem to work well for me as I learn the sport of swimming. I focused on my freestyle form for 2 laps and every third lap, I'd water jog down the lane, pulling Big Girl on a kickboard. I completed 667 yds of swim and 366 yds of water jogging in 40 minutes. At the end of the workout, the pool was empty so I let Big Girl do some jumping. We both had a great workout and some fun quality time together. In the locker room, she proudly told all the other ladies how she got to "workout with Mommy". Melt my heart...
Tuesday nights, we have a tradition in our house...
Commercial Workouts!
It's the one night of the week that "my show" is on...
The Biggest Loser.
Seriously, it's the only show that I HAVE to watch each week. My hubby used to work Tues nights, so I started
Commercial Workouts
simply as a way to keep the little ones occupied so I could watch my show. Completely selfish reasons. But over the past year, it's become something we really enjoy.
The first commercial has barely started, and my girls have jumped off the couch yelling,
"Windmills! Situps! Pushups!"
Each commercial break, we take turns picking a fitness activity. The girls learn new moves and I get in a mini-workout. By time the show starts again, the girls are ready to cuddle up on the couch (and be quiet). Last night I went strictly ABS every time (with the exception of one plank challenge from the hubs).
What did you think of last night's Biggest Loser??
I applauded the "No Partners" and "No Excuses" themes for the season. And of course, delighted to see Dolvett's return. Black is my favorite color, but I find myself cheering for RED. The girls of course are pulling for Santa...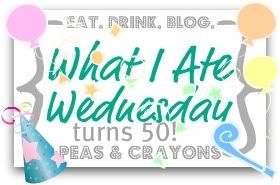 I had a good day with food yesterday. I logged my intake and feelings in my Food Journal. I photographed all my food. Best water intake I've had in weeks. I give myself a B+ on the day. Here's what my food looked like...
Breakfast: Banana and coffee
AM Snack: Special K strawberry bar
Lunch: Loaded turkey sandwich with apple & carrots
PM Snack: Coffee and chocolate (!)
Dinner: Baked parmesan tilapia with veggies and salad